Scientists find evidence of tsunamis on Indian Ocean shores long before 2004
A quarter-million people were killed when a tsunami inundated Indian Ocean coastlines the day after Christmas in 2004. Now scientists have found evidence that the event was not a first-time occurrence.
A team working on Phra Thong, a barrier island along the hard-hit west coast of Thailand, unearthed evidence of at least three previous major tsunamis in the preceding 2,800 years, the most recent from about 550 to 700 years ago. That team, led by Kruawun Jankaew of Chulalongkorn University in Thailand, included Brian Atwater, a University of Washington affiliate professor of Earth and space sciences and a U.S. Geological Survey geologist.
A second team found similar evidence of previous tsunamis during the last 1,200 years in Aceh, a province at the northern tip of the Indonesian island of Sumatra where more than half the deaths from the 2004 tsunami occurred.
Findings from both teams are published in the Oct. 30 edition of Nature.
Sparse knowledge of the region's tsunami history contributed to the loss of life in 2004, the scientists believe. Few people living along the coasts knew to heed the natural tsunami warnings, such as the strong shaking felt in Aceh and the rapid retreat of ocean water from the shoreline that was observed in Thailand.
But on an island just off the coast of Aceh most people safely fled to higher ground in 2004 because the island's oral history includes information about a devastating tsunami in 1907.
"A region's tsunami history can serve as a long-term warning system," Atwater said.
The research will reinforce the importance of tsunami education as an essential part of early warning, said Jankaew, the lead author.
"Many people in Southeast Asia, especially in Thailand, believe, or would like to believe, that it will never happen again," Jankaew said. "This will be a big step towards mitigating the losses from future tsunami events."
The team found evidence for previous tsunamis by digging pits and auguring holes at more than 150 sites on an island about 75 miles north of Phuket, a Thai tourist resort area ravaged by the 2004 tsunami. That tsunami was generated 300 miles to the west when the seafloor was warped during a magnitude 9.2 earthquake.
At 20 sites in marshes, the researchers found layers of white sand about 4 inches thick alternating with layers of black peaty soil. Witnesses confirmed that the top sand layer, just below the surface, was laid down by the 2004 tsunami, which ran 20 to 30 feet deep across much of the island.
Radiocarbon dating of bark fragments in soil below the second sand layer led the scientists to estimate that the most recent predecessor to the 2004 tsunami probably occurred between A.D. 1300 and 1450. They also noted signs of two earlier tsunamis during the last 2,500 to 2,800 years.
There are no known written records describing an Indian Ocean tsunami between A.D. 1300 and 1450, including the accounts of noted Islamic traveler Ibn Battuta and records of the great Ming Dynasty armadas of China, both of which visited the area at different times during that period. Atwater hopes the new geologic evidence might prompt historians to check other Asian documents from that era.
"This research demonstrates that tsunami geology, both recent and past tsunamis, can help extend the tsunami catalogues far beyond historical records," Jankaew said.
The new findings also carry lessons for the northwest coast of North America, where scientists estimate that many centuries typically elapse between catastrophic tsunamis generated by the Cascadia subduction zone.
"Like Aceh, Cascadia has a history of tsunamis that are both infrequent and catastrophic, and that originate during earthquakes that provide a natural tsunami warning," Atwater said. "This history calls for sustained efforts in tsunami education."
WEATHER NOTE
FROM NWS CHICAGO

The National Weather Service (NWS) in Chicago/Romeoville, IL is looking for individuals that live or work along rivers to become part of our river ice spotter network. The river ice spotter network was created last year and was a great success. It consisted of ice spotters living primarily along the Kankakee River that provided valuable data on ice cover and ice jam flooding to our office. We would like to expand our network this season to include ice spotters along other rivers in northern Illinois including the Fox and Rock rivers.
Ice jams can result in rapid and devastating flooding. Although the NWS does monitor automated river gages, they typically do not accurately reflect the current conditions upstream and downstream due to the isolated nature of ice jams. It is also important to know the extent of the current ice cover and other conditions. That kind of information can only be obtained from visual observations. Under no circumstances are river ice spotters to actually go out on the ice! Your safety is important to us. Observations should be made from a safe location only.

River ice spotters will receive basic training that will cover ice formation and ice reporting procedures.
If you are interested please contact Bill Morris, Hydrologist at the National Weather Service Chicago/Romeoville office. Please include your name, address, phone number, and email.
Thank you!
Maritime Transportation And Shipping Talk
Maritime Transportation In North Atlantic - Winter Time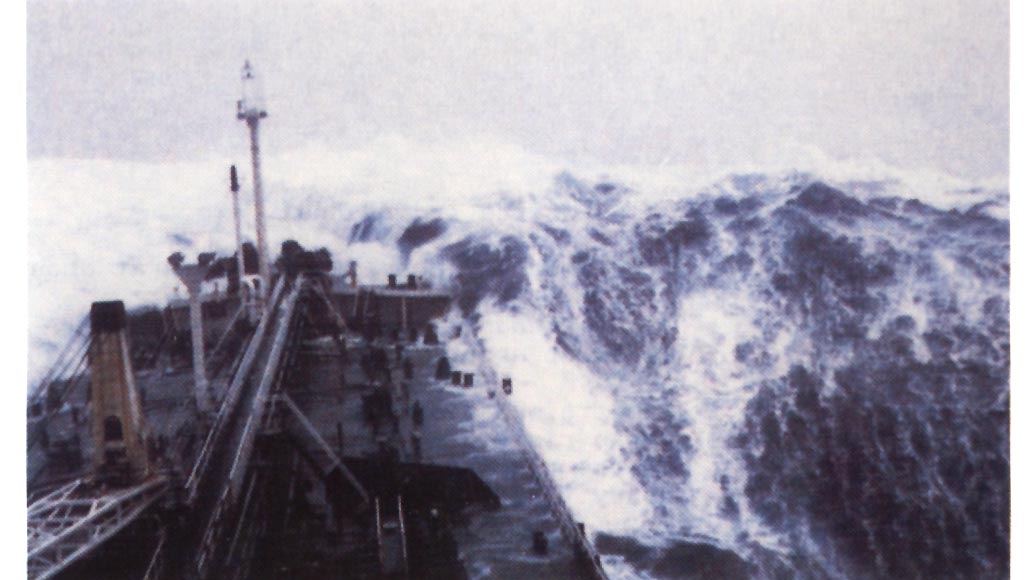 North Atlantic Ocean can be an unforgiving place to be in the winter. Any seafarer that works in this area knows that firsthand. More than likely they have seen how ruffs this area can be. Nerves are stretched and senses are on high alert. Leaving port, a last check on all lashing, weather-doors and hatches. Forecast looks ok at the moment but things can change in a hurry up here in the North Atlantic wintertime.

Modern equipment for weather and navigation has made things easier for preparation but it should not make you complacent. I guess that a few hours of steaming should be enough time to see if all is ok with cargo lashings etc. Making rounds and verifying lashings and other security is routine on most cargo ships but the North Atlantic makes for heightened security inspections and attention to details become more important than ever. Your life might just depend on it. Stress on ship and men are extreme this time of the year.



So what are some of the factors involved?



From a safety point of view onboard the ship, nothing should really change but it does. Maximum safety precautions should be taken no matter what time of the year it is but wintertime a few is added and some of the others are simply strengthened. Winter brings with it freezing condition in addition to the bad weather so ice build up becomes a great concern. Any build up of ice on deck will change the stability of the ship and therefore has to be watched very carefully and removed before it becomes a problem.

One thing I have found is that a couple of good fan heaters mounted under the forecastle can be of great help in reducing the amount of ice build-up. Use of ice mallets by the crew in order to physically remove the ice is almost guaranteed this time of the year. I prefer the hardwood type myself, as I seem to get more of an impact with it. I have tried the rubber ones and also the plastic but they don't give same effect on the ice. One positive thing about the rubber/plastic ones is that it doesn't damage the paint as much as the hardwood ones.

Wintertime storms make the sea a bit ruff and the movements of the ship makes for possible movement of cargo onboard. One inch to start can become 1 foot in a hurry if it gets the room to play. This is one of the reasons for the inspection rounds as we talked bout earlier on. To verify and tighten lashings are a part of regular routine onboard.

Cargo lashing gears are strengthened and some are doubled up for maximum effect. A Container Ship is typical for this type of arrangement and also a very exposed type of ships as it usually carries a lot of containers on deck. A Tank Ship is somewhat less exposed as all cargo is liquid and below deck in tanks. However it can be rolling quiet a bit more than the container ship. It all depends on the cargo and how it's loaded.




RS